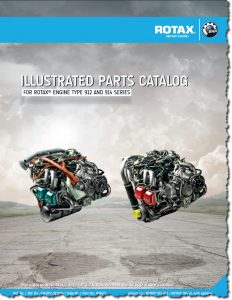 While the release of an updated Illustrated Parts Catalog (IPC) is not uncommon, you will see a few major changes, in these and future IPC's.
The first change is now all IPC's (in fact all future Rotax manuals and bulletins) will only be released in the English language.
The second and arguably more debated change is the removal of all Loctite specifications and Torque settings. Do not worry though, these will return with the new release of the new Heavy Maintenance Manual shortly. By having all these specifications in one manual, it will be easier to keep information current.
Click Here for the 912/914 UL/S IPC